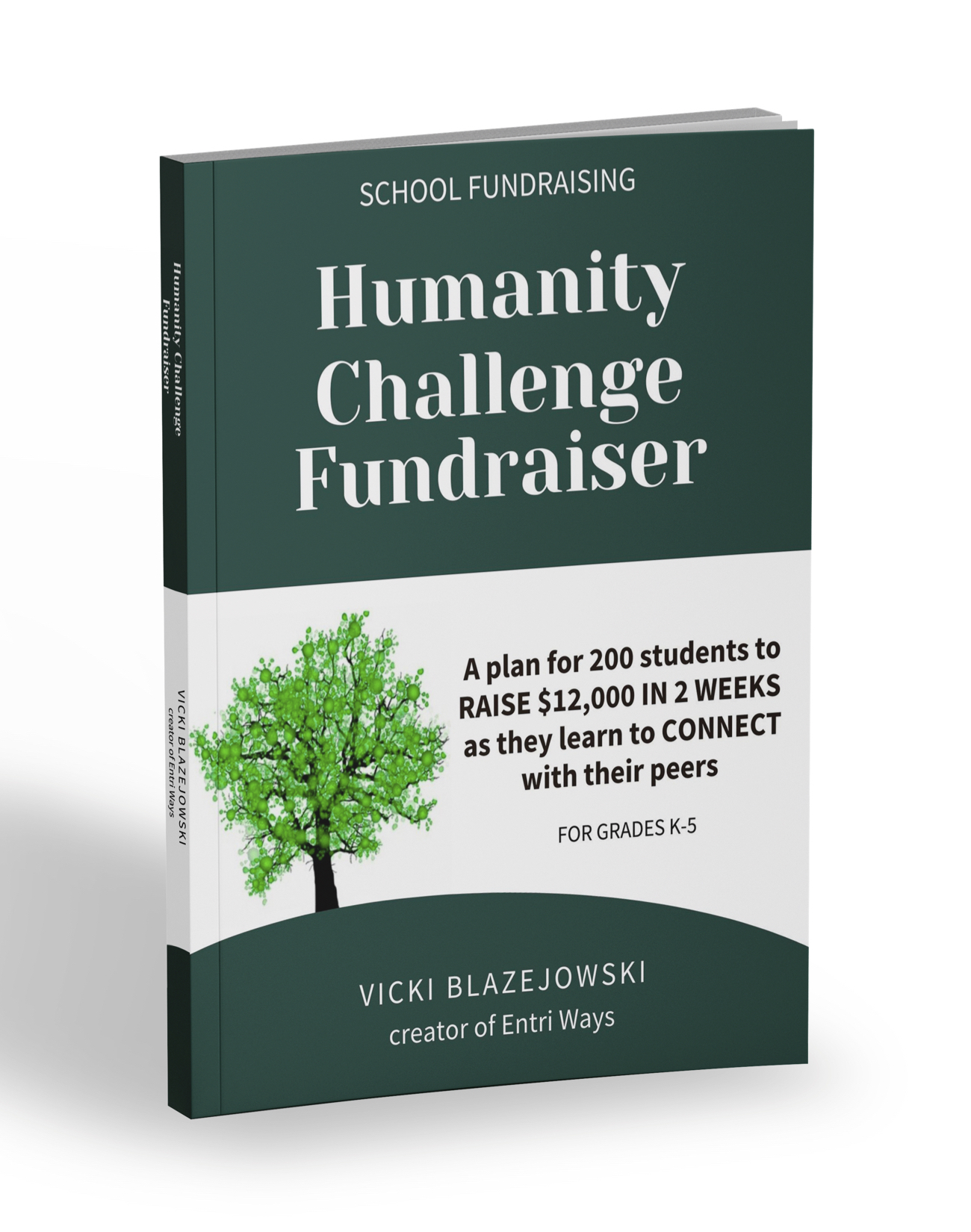 The Humanity Challenge Fundraiser
An educational fundraiser that challenges elementary school students to raise money as they learn to connect with their peers — similar to a walk-a-thon; but instead of walking miles, they are building relationships.

These connections are what tie us (all of humanity) together and have the potential to multiply exponentially for the rest of these students' lives!

When you purchase the Humanity Challenge Fundraiser, you are buying a program that includes access to: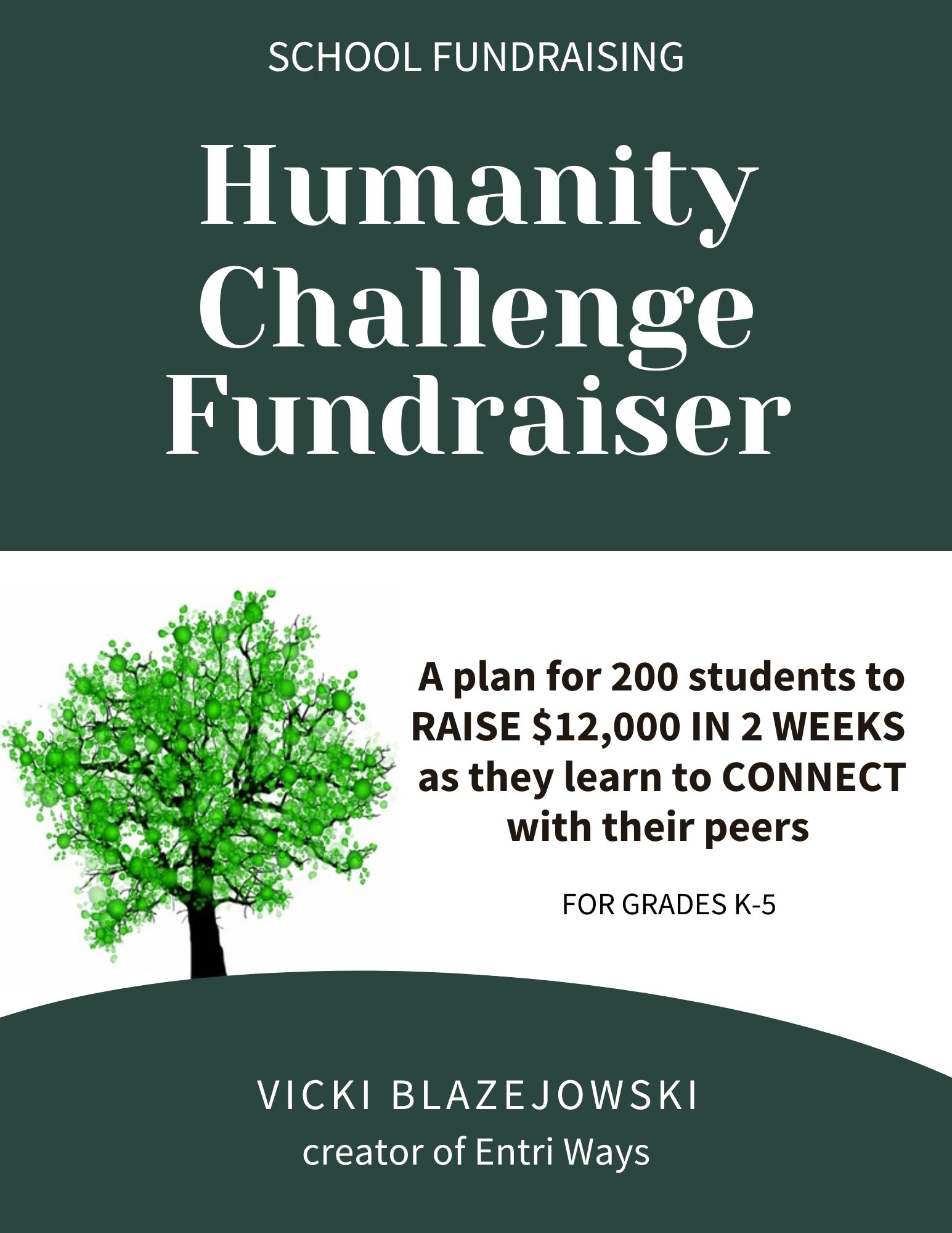 Training Program

A 19-page PDF detailing the Humanity Challenge training program for parent fundraising groups.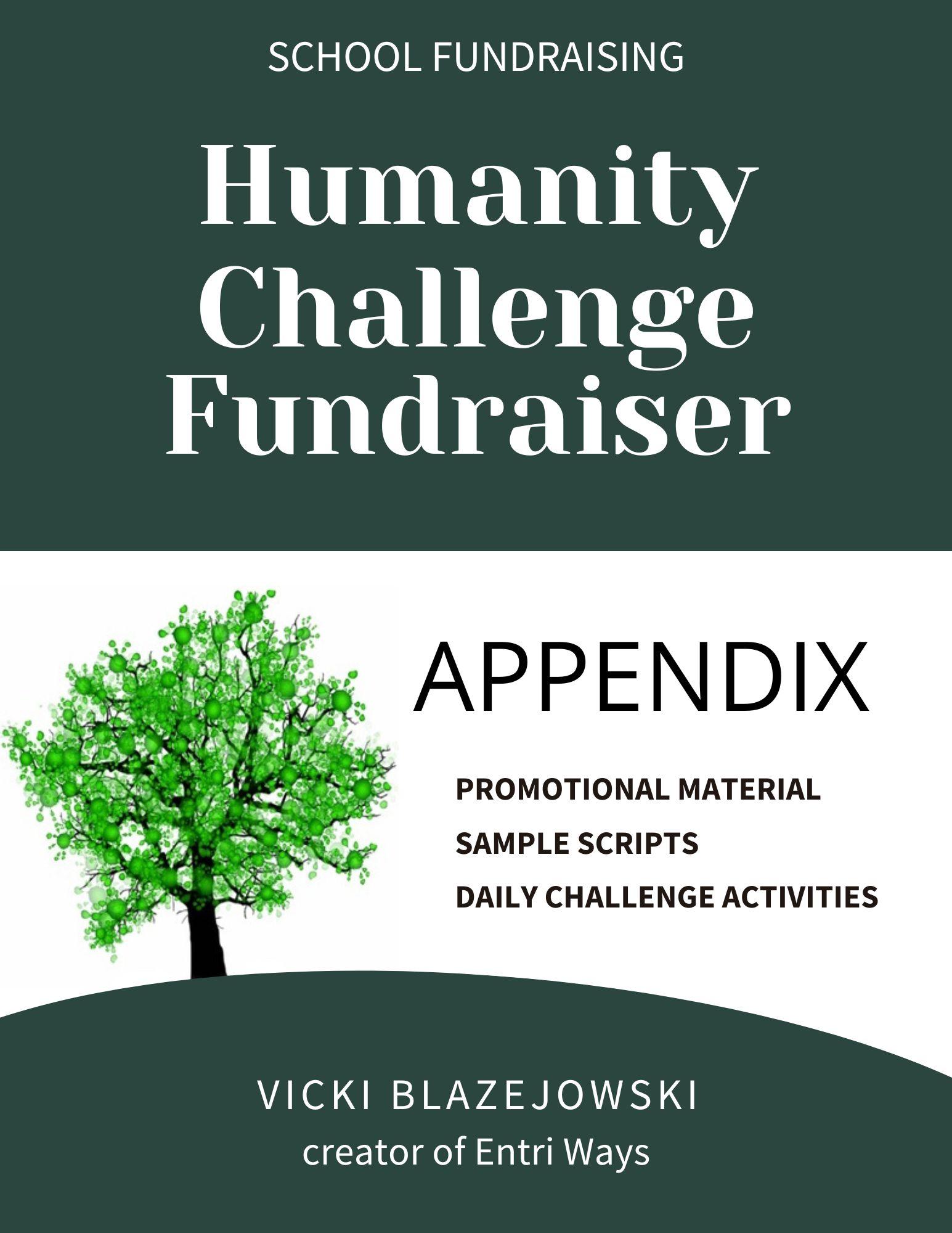 Promotions & Challenge Activities

A 43-page PDF full of daily challenge activities, promotional material, letters, scripts, calendars, pledge sheet, printable prizes, and more.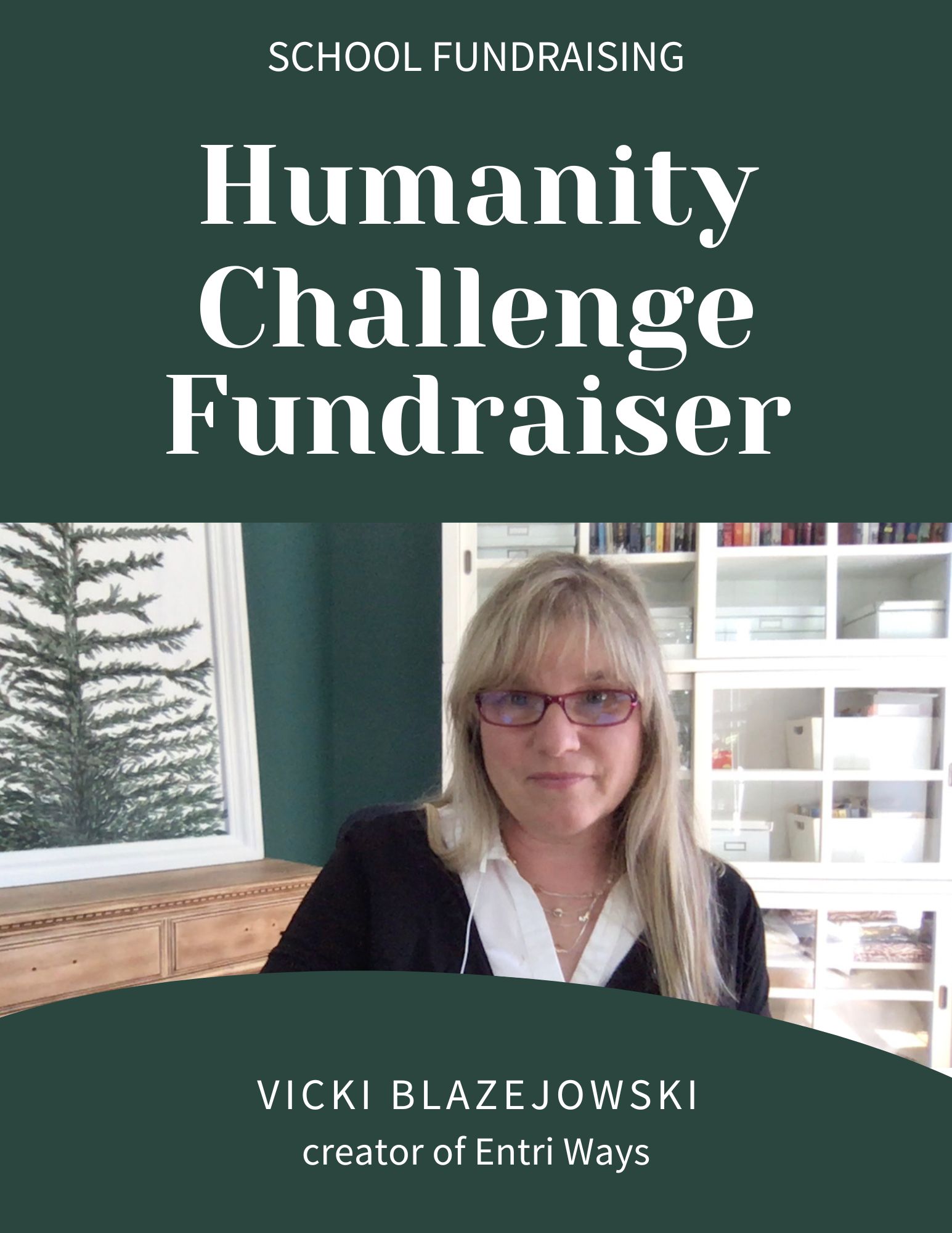 Video Trainings

Recorded training videos that walk you through every step... planning, pitching, marketing & promotion, implementation, celebration, and collection.

Also Included...
TWO 20-MINUTE CALLS
with Vicki. The first to introduce you to the program and the second to answer any questions you may have along the way. My goal is your success!


PLEDGE SHEET and BANNER SIGN(S): Separate printable files for your printer.


CALENDAR OF EVENTS: Print and distribute the Calendar provided in the Appendix or use the separate editable Word file for minor customizations.
If you would like to know more about the Humanity Challenge fundraiser, view the full details on Entri Ways HERE.
This program is for parent fundraising groups (PTOs, PTA, Education Foundations, etc.) that would like to raise funds with an in-house, educational fundraiser that helps to retain approximately 90-95% of the funds donated.
Access to this program will be available for 6 months from date of purchase which will allow ample time to run the program during the school year.
Each consecutive school year, I am happy to offer your group the program at a discounted price in exchange for reporting back with your feedback and results.
Check your inbox to confirm your subscription